THE LINLEY COMPANY is a management consulting firm specializing in corporate strategy and innovation. With a penchant for employing best practices in areas such as sustainability, we help companies achieve their growth and profit objectives.

We know business is tougher than ever before – where competition is now global, the need to innovate never stops and the downward pressure on margins means you need to implement more exacting ways to mine as much gross profit as possible from everything you do. As part of your move toward excellence, we can help you achieve your objectives through our broad entrepreneurial and general management backgrounds and our focus on best practices in strategic management.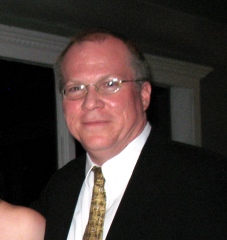 Chris Johnson (right) is the founder of several companies and the current owner and manager of two small businesses. As a LEED Green Associate, along with a GRI Sustainability certification in Report Writing , Chris has a complete set of credentials in sustainability and green building. Along with many years in providing building supplies to commercial construction and some project management experience, he is able to provide a broad array of consulting services utilizing an integrated sustainable green building approach
Mark Johnson (left) has extensive strategic marketing, sales and operating experience in mid-sized companies, bringing 'Best Practices' and innovative strategies to mine gross profit from any organization.
Together, we bring a diversity of experience across multiple disciplines including sales, marketing and finance. As both founders of several businesses and leaders of established business, we avoid a silo mentality, bringing to any company an ability to see the bigger picture. Click Here to see some recent projects and ways in which we help our clients.